Richard Kuncicky is a musician and composer from Saint Augustine, Florida. For years his solo instrumental music on the guitar has entertained people from around the world as they've passed through this quaint Florida city. His fingerstyle arrangements of standards and popular songs along with his original compositions are truly a treat to experience. Richard spent over twelve years as a regular musician at the Milltop Tavern before moving over to the Cafe Alcazar in the Lightner Museum. He played there as a full time musician for over eleven years. In 2010 the Cafe Alcazar changed ownership along with its choice of musician and Rick is there now only on Mondays, Tuesdays and Wednesdays.
Richard still performs for many private functions about town and at various art galleries, inns, resorts, country clubs and restaurants in the area. He provides the music at numerous weddings and wedding receptions each month, with his original pieces often being chosen for the bridal processional or to be part of the ceremony.
Richard Kuncicky is available for bookings in the Northeast Florida area. He has several CDs available... check out the recordings link for more information on what they are and how to obtain them. You can find him performing at the The Reef every Sunday for brunch from 10:30 am until 2:00 pm and at The Cafe Alcazar every Monday, Tuesday and Wednesday from 12:00 noon until 2:30 pm.





Many of my performances are for private functions... If you are curious if I am playing at an event that you might be attending, you may email me for information... Rick

All dates and times subject to change without notice. Please email me to confirm.




Rick Kuncicky
St. Augustine, FL
(904) 501-5403 (daytime only)
rkuncicky@gmail.com

Cafe Alcazar
25 Granada Street,
St. Augustine, FL 32084
(904) 825-9948
Located behind the Lightner Museum in Old St. Augustine, Florida. There are entrances on Granada and Cordova Streets. Dine in the elegance of what was once the world's largest indoor swimming pool. Surrounded by antique shops and the Lightner Museum. Lunch served daily from 11:00 am to 3:00 pm. Rick Kuncicky on guitar every Monday and Tuesday from 12 noon until 2:30 pm.

The Reef
4100 Coastal Highway A1A
St. Augustine, FL 32095
(904) 824-8008
Champagne Brunch Buffet with a spectacular oceanfront view and Rick Kuncicky on guitar from 11:00 am until 2:30 pm every Sunday. Open for dinner at 5:00. webpage

Turtle Shack Cafe
2123 N. Ocean Shore Blvd. (A1A)
Flagler Beach, FL
(386) 693-4851
Ocean view cafe with great seafood and the best burgers around. Very casual atmosphere with friendly staff. From St. Augustine it is just past the Flagler Beach city limits sign on your right. I usually play from 5 until 8 during the winter and 5:30 to 8:30 in the summer.
webpage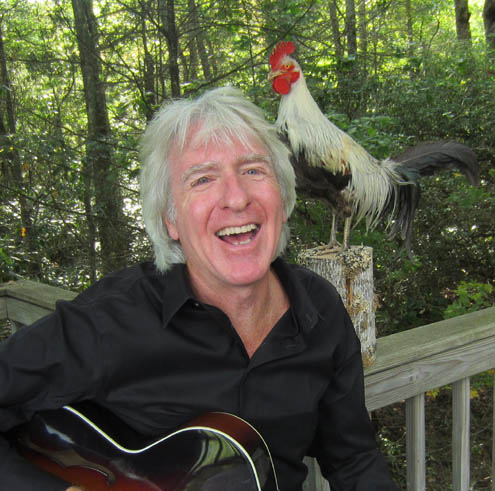 © 2000 - 2016 Richard Kuncicky. All text, graphics & code are the sole property of Richard Kuncicky. Unauthorized duplication prohibited.