Saint Augustine's Richard Kuncicky is meticulous yet delicate, embracing folk, Americana, country, rock and roll, jazz, blues, and traditional standards to create a balance of energy and nostalgia.
Visit St. Augustine.com (2021)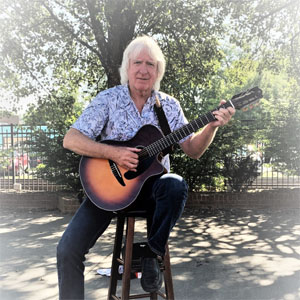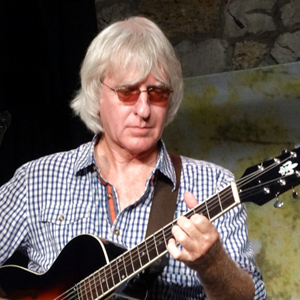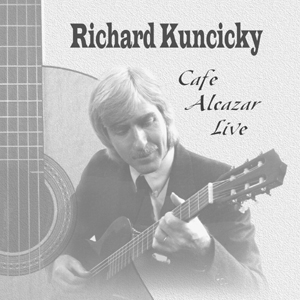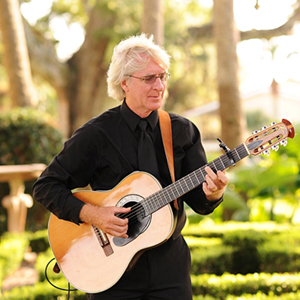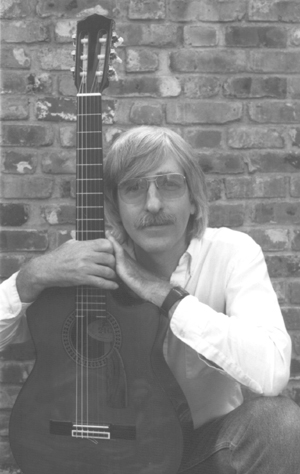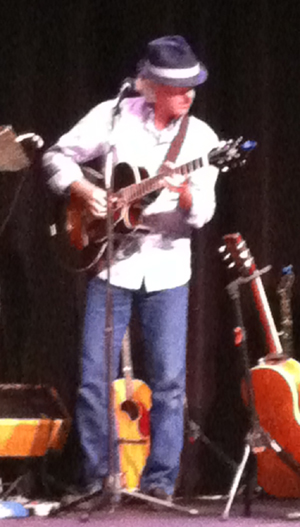 With a musical career that has spanned several decades, St. Augustine's Richard Kuncicky has come to understand the very essence of musical art, as well as the art of performing. With a repertoire that contains almost every style, genre, and era, Richard falls into a category of his own making. Richard will sew patterns of musical magic with several genres, completely moving against the grain of expectation. His ability to master style combined with his comfy-as-a-quilt on-stage presence leaves audiences feeling as if they are sitting by the fire. From rock and roll, Americana, folk, country, jazz, blues, and swing to traditional standards, old-time standards, doo-wop, and pop, there is no sound Richard hasn't found, and no sound he has not yet mastered.
A self-taught guitarist with three albums under his belt, Richard aims to continue exposing audiences to a variety of musical concepts. His first record, Acoustic Standards Volume One, was released in 2004 and is a collection of Richard's most beloved jazz standards, rearranged himself to be played on a classical or fingerstyle guitar. His second album, Acoustic Standards Volume Two (2004), contains Richard's favorite standards from the 20s, 30s, and 40s. And lastly, his most recent record entitled "Runaway" was released in 2015 and is a conglomeration of both genre and era, containing everything from "The Pink Panther Theme" to "Let it Be."
Frequently Played Venues
Cafe Alcazar
Reef Restaurant
Visit St. Augustine.com (2021)
note... I actually have 6 recordings released to date. I no longer manufacture physical CDs to sell online, although sometimes I have a few at performances. Digital distributions are readily available online. Amazon is a good source. You can listen to several of my CDs on my YouTube Channel for free. I'm also on Pandora, Spotify, Amazon Streaming, Apple, etc.




Arial g-tar tunes by j.m. dobbs

Cafe Alcazar, located in St. Augustine's Lightner Museum, occupies what was once the deep end of the world's largest indoor swimming pool. Five days a week (Tuesday through Saturday from noon to 3 pm) Richard Kuncicky (pronounced "Kun-sis-key") can be heard playing his unique brand of "fingerstyle" guitar, a blend of pop, jazz, classical, Celtic, swing and folk. His latest CD, "Live at the Cafe Alcazar," recorded in November during a typical afternoon session at the cafe, is an idealized snapshot of all the many things Kuncicky can do with his electric classical guitar. From the dreamy beauty of the opening number, the Disney standard "When You Wish Upon a Star," to his ragtime improvisations on Fats WaIler's "Ain't Misbehavin'," the guitarist brings a fresh approach to oft-heard classics. His kinetic take on the Beatles' "Norwegian Wood" incorporates Brubeckesque jazz-waltz time signatures - along with embellishments on the basic melody - to create a dazzling soundscape. Elsewhere on the disc, Kuncicky breathes new life into.traditional pieces like "Plains of Waterloo" as well as the warhorse "We Gather Together" and the obligatory Irish tear-jerker "Danny Boy" (a.k.a. "Londonderry Air").
Born in Tallahassee and a St. Augustine resident since the late '70s, Kuncicky has spent a lifetime refining his technique. Born in 1952, the self-taught musician picked up the guitar at age 9. "I learned how to play the guitar by going through Beatles songbooks," says Kuncicky. "To this day I still rely on skills I developed during that period, though I find it amusing [that] none of the: Beatles could ever read music." Performing a mix of public and private functions, including one during a visit by the King and Queen of Spain last April, music remains at the center of Kuncicky's life. "On a good day it is my Dharma," he says. "On a bad day, it's still a pretty good job." "Live at the Cafe Alcazar," along with Kuncicky's other CDs, "Solo Fingerstyle Guitar" and "Acoustic Standards," are available through his Website at www.musicby.com.
(J.M.Dobbs / Folioweekly / March 5, 2002)
note... I no longer sell physical CDs online (mp3's only). Sometimes I have some at performances.




"The songs create a spring-like atmosphere with light melodies and fluttery lines." (Solo Fingerstyle Guitar)
(Katie Sesco, Folioweekly / May 30th, 2000)




"Richard's music is a touch of color with the brightest variation of hues. It has a translucent quality. You hear every note as clear as a bell."
" ... he masterfully plays soft yet distinctive music on his nylon string guitar. You relax and find yourself in sheer harmony. Your senses are heightened. You can almost taste the music ... "
(Carol Elliott, First Coast Entertainer / November, 1999)




Folk & Acoustic Music Exchange, 2000
Upon receiving the CD, Acoustic Standards by Richard Kuncicky (pronounced kun-sis-kee) in the mail, I played it on a small, cheap stereo that I have in my den. This isn't the sound system that I typically use for serious listening, but I just wanted some background music while I went through the rest of my mail. However, upon hearing the first few notes of Kuncicky's lush arrangement of Gershwin's immortal Summertime, I was immediately struck by its sumptuous beauty; clearly evident even on my cheap, faulty system! Who is this guitarist that plays so beautifully and why hasn't his name already attained common household recognition? These are the questions that came to mind as my attention swiftly switched from my mail to the music. According to the CD's liner notes, Richard Kuncicky is a Florida-born self-taught guitarist; he practiced reading guitar chord diagrams from Beatle's music books in the 1960s. Over time, Rick's musical endeavors evolved into songwriting, playing jazz, bluegrass, country, and country swing. All of this, in addition to a regular gig working in a New York City recording studio, prepared Rick for realizing his dream of recording a CD of fingerstyle jazz standards. Rick recorded all selections on Acoustic Standards with a Gibson acoustic steel string guitar.
With the exception of a small handful of other players, I have never heard anyone else produce such warm, varied colors and nuances on the steel string guitar. His tone is full, sweet, bell-like: his rhythm, impeccable. His touch is exquisite and his gorgeous arrangements are lively! He conveys "it's good to be alive" feelings similar to those evoked by the sunshine of a beautiful spring day.
The well-paced tracks are imbued with a sense of spontaneity. Furthermore, unlike many jazz musicians, Rick never buries the beautiful melodies of these timeless classics in excessive harmonic or melodic meanderings. This is not to say that his playing isn't adventurous, simply that all his improvisations fit beautifully with the original melodies ...if not enhancing them! I found his interpretations of bossa nova pieces like, Black Orpheus, The Girl From Ipanema, and Wave, to be a little too fast for my taste. The result is some dilution of the rhythmic sensuality which makes the bossa nova so enticing; however, Rick redeems himself convincingly by bringing all the other aforementioned talents to these particular selections.
I have been playing this CD every day for a week and I have yet to grow tired of listening to it. I expect to be reading and hearing a lot more about Richard Kuncicky in the months and years to come. Get a copy of Acoustic Standards and you'll hear for yourself why I'm making such a big deal about this fresh, new, unique talent!
(Linton Corbie, Folk & Acoustic Music Exchange (FAME) / June, 2000)